Praised for a pristine taste
PH neutrality makes for the perfect accompaniment to food and fine wines.
---
The exceptional quality and well-balanced taste of Hildon Natural Mineral Water is no secret. Alongside world class sommeliers at the Institute of Masters of Wine singling us out as their preferred bottled water, we are also credited with breaking industry tradition and pioneering the trend for delicate carbonation.
Unparalleled purity
---
Our stringent externally audited systems ensure the composition of Hildon Natural Mineral Water is remarkably consistent. In addition to being certified by the ISO (International Organisation for Standardisation) for both our quality and environmental management processes, we can attest our bottles' calcium, nitrate and mineral content to the milligram.
While it is natural for water to contain a small amount of sodium, at only 7.7mg/1, the sodium content in Hildon Natural Mineral Water is lower than most bottled waters.
The Elixir of Life
Our bodies are made of up to 60-70% water, which is why we're so meticulous.
---
We are fiercely protective of our award-winning composition because we recognise the pivotal role that water plays in allowing our bodies to function properly. To reap physical and cognitive rewards, experts recommend drinking one and a half litres of water per day. With bottled water, keeping track of your progress is blissfully easy.
A single, protected source
Not only is our unique terroir responsible for our continually celebrated taste, but also our coveted status as a Natural Mineral Water.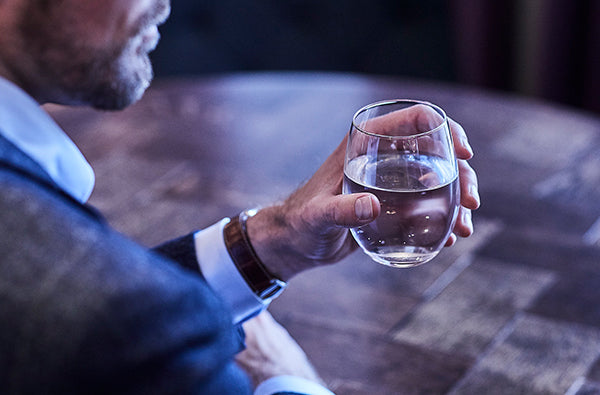 Nothing changed or added
From leaving the aquifer to filling your glass, Hildon Natural Mineral Water is not treated or modified.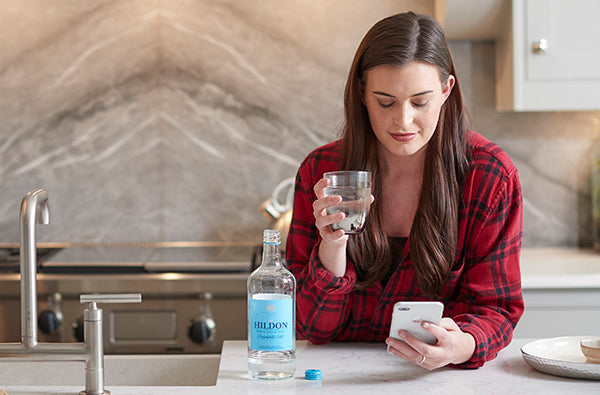 Stylishly bottled
Hildon Natural Mineral Water is presented in our signature Bordeaux bottles, enhancing the experience from serving to first sip.
Seven years and counting
Hildon is the only bottled water to win the Restaurant Magazine Award for seven consecutive years.
---
Hundreds of professional chefs across the restaurant and pub sector cast their vote and placed Hildon on the podium. Launched in 2009, the industry-respected Readers' Choice Awards recognise 24 categories, ranging from Best Fish Supplier and Best Food Service Company, to Best Combi-Oven Brand and Gadget.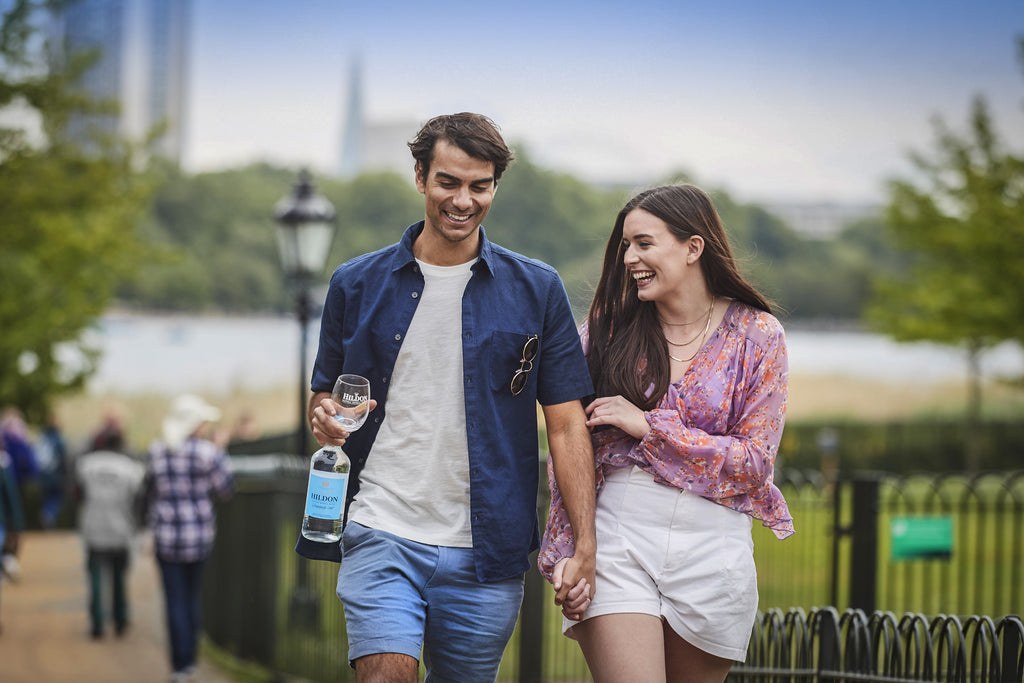 The Perfect Pairing
---
Hildon Natural Mineral Water has accumulated an enviable reputation across the culinary industry for superbly complementing an array of fine foods. In the words of Serena Sutcliffe, Head of Sotheby's International Wine Department and Master of Wine: "You need pure, neutral water, with no perceptible smell, saltiness or oiliness, to keep the palate fresh and clean."
Despite the rich composition of minerals found in every bottle of Hildon Natural Mineral Water, our unique flavour is praised for its delicate purity and avoidance of medicinal taste.
The best of British
Hildon Natural Mineral Water holds the prestigious Royal Warrant.
---
The Royal Warrant is granted to producers who have supplied to one of three Royal Households for no less than five in seven consecutive years. The ultimate seal of approval, it is valid for just five years, subject to the holder adhering to exceptionally strict criteria.