Leaping from the Skies in Support of Wessex Heartbeat
---
We've been working with numerous charities since we became established over 30 years ago. We're feeling rather excited here in Hampshire about our next fundraising challenge – and a rather nerve racking one indeed!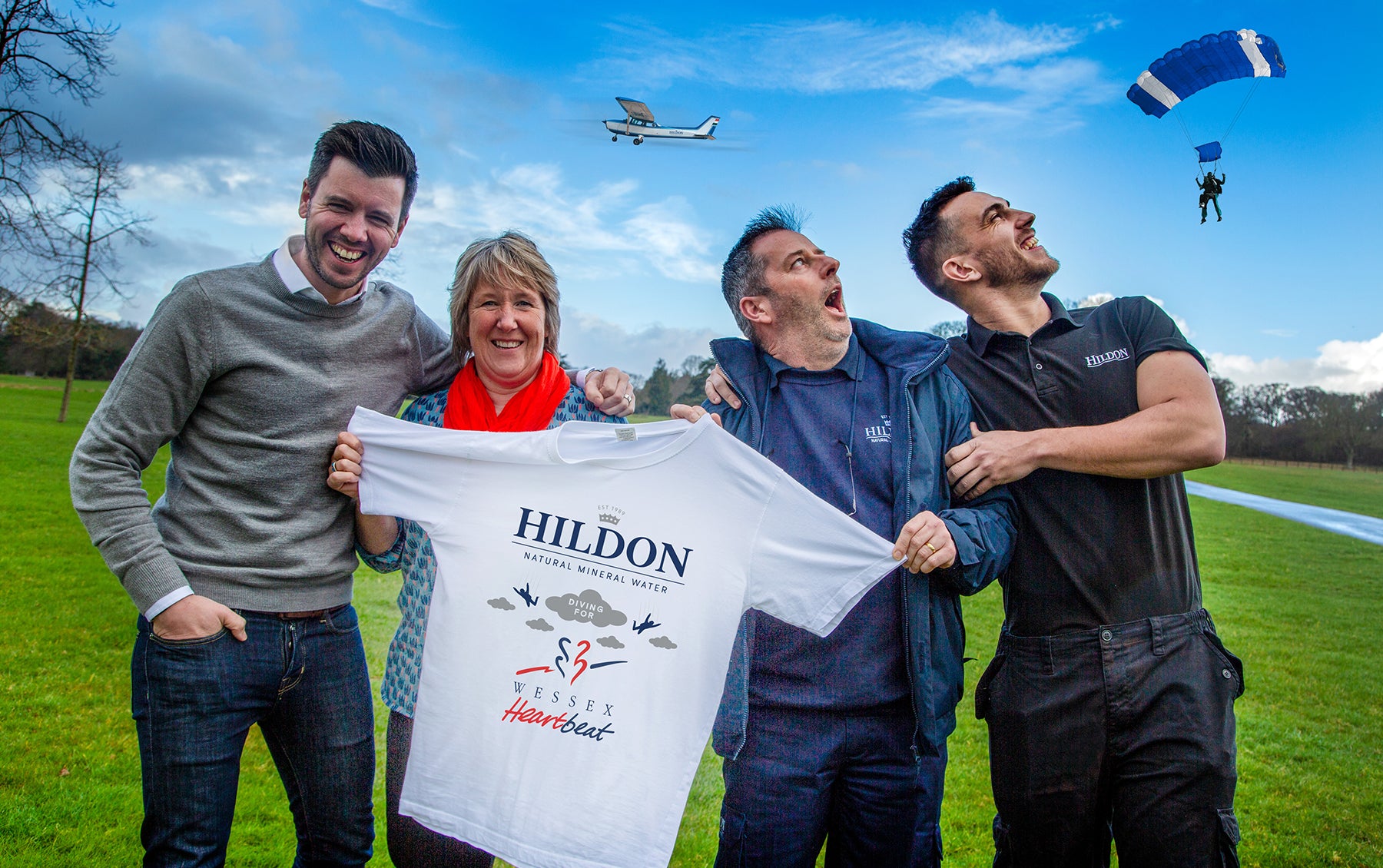 Supporting local good causes and charities has always been and always will remain at the heart of Hildon. We're delighted to announce that we're reaching for the sky for our next challenge and will be joining forces with The Army Parachute Team to perform a tandem skydive this summer in support of Wessex Heartbeat.
Representing the Hildon team on June 20th, will be Alan Matthews, Ben Millen, Liam Heckford, Debbie Jones, Ashley Ramamoorthy and Bonnie-Jay Jeremy who will be putting their fear of heights behind them and taking to the skies!
Based in Southampton, Wessex Heartbeat is a charity that supports the work of the Wessex Cardiac Centre to provide the best care for patients with heart conditions. With world class clinical teams alongside generous investment into the cardiac centre through the provision of the latest specialist equipment and major facilities, Wessex Cardiac Centre is one of the foremost Cardiac Centres in the UK and internationally, treating over 20,000 patients annually.
You can help us reach our £1,000 target by visiting our JustGiving page here. Any donations would be hugely appreciated by the whole team here at Hildon, and of course Wessex Heartbeat.
Follow us on Instagram to hear more about what we get up to behind the scenes!
The Hildon Foundation, established in 1990, was set up to support the arts and give something back to the communities who surround our beautiful Estate.
Whether through bringing families closer to nature from our work with Wildlife Watch or improving Hampshire's natural environment by partnering with Hampshire Country Council to reduce fly-tipping in the local area, we'll always do what we can to make the world a better place.
06/03/20