Hildon rev up support for young racing driver, Olli Caldwell
---
Hildon has become an official sponsor of the talented young racing driver Olli Caldwell.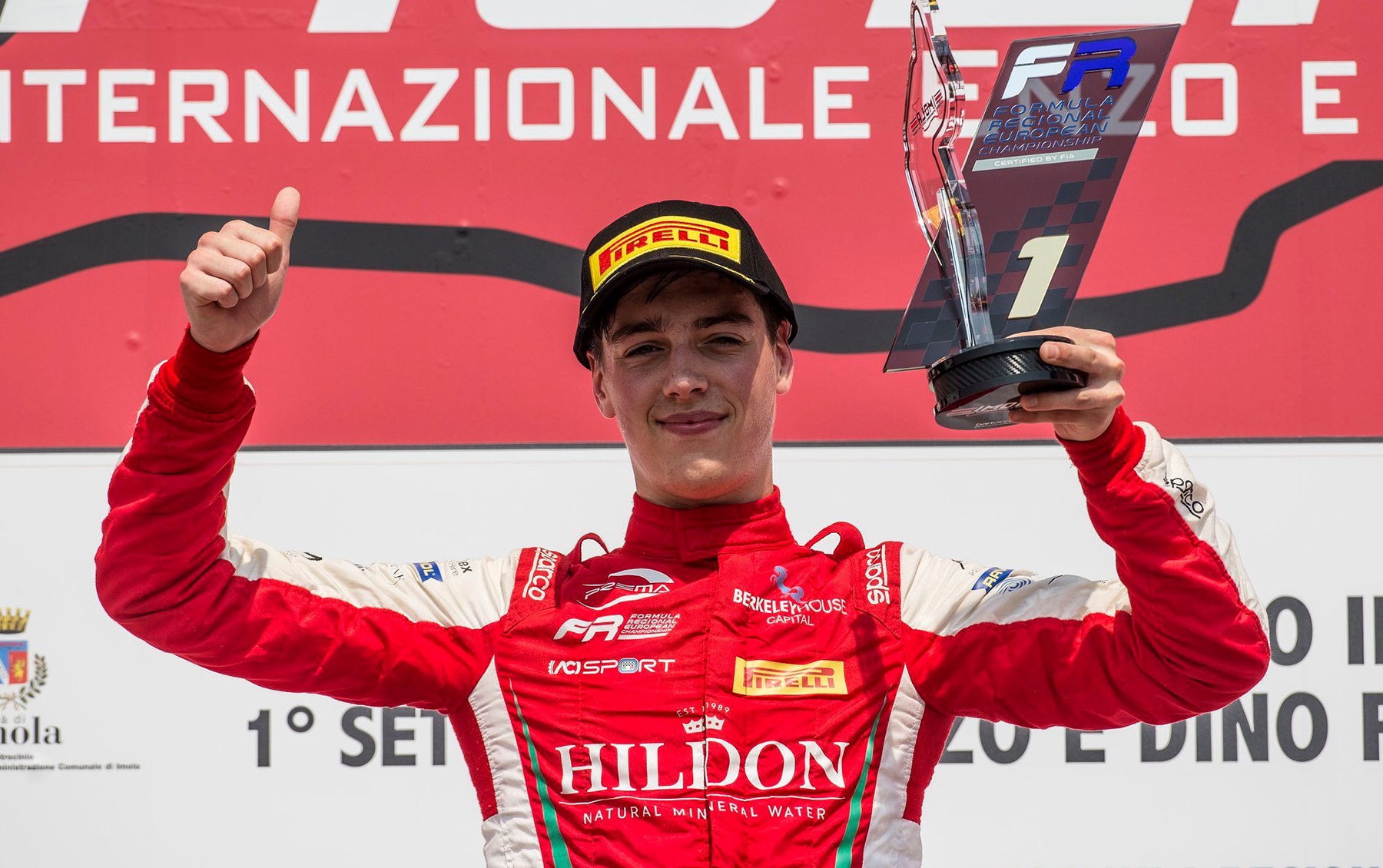 Hildon prides itself on supporting young talented individuals, helping them to showcase their skills and creativity. Olli and his family hail from the village of Broughton in Hampshire only a few miles from Hildon, so when the opportunity arose to play a part in Olli's career we simply couldn't refuse.
Olli is a true British home-grown talent and is definitely a driver to watch for the future. His aspirations are to race in Formula 1 one day, adding to the list of successful British Formula 1 Drivers and World Champions.
His career began in Karts, where after a stellar junior career – which saw him finish 3rd in the Rotax Junior European Championship and 7th in the Rotax World Championships, claiming the lap record in the process.
Olli made the step up into Single Seater Racing in 2017 and made an instant impact amassing podiums from the off in British F4 and in Italian F4, where he did a part season.
2018 saw Olli in contention for the Italian and ADAC F4 Championships with 8 wins, 19 podiums and 4 pole positions over both championships.
This year Olli made the step up to the FIA F3 Regional European Championship, a stepping stone between F4 and F3, as drivers move up the motorsport ladder on the FIA path to Formula 1.
The F3 Regional 2019 car is the same for all drivers. By using the same chassis, engine and Pirelli tyres, drivers must show speed and tyre management to win races and fight for the championship.
Olli continues to demonstrate his potential with his first win and two 2nd places at the Imola round last weekend, following on from his earlier podium finish in Hungary
Hildon are immensely proud to be working with Olli and we look forward to continuing to follow and support Olli on his journey.
12/09/19